Here are some links to other cricket sites. I have trimmed down the previous links to what still currently appear to work.
Commercial Cricket games sites
These are the official sites of the various commercial cricket games available.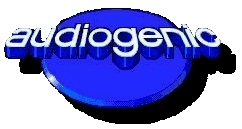 Developers of Allan Border Cricket, Battle for the Ashes, Battle for the Ashes 97, Battle for the Ashes 1998/99, Brian Lara Cricket, Graham Gooch World Class Cricket, Jonty Rhodes II:World Class Cricket, Lara '96 and Shane Warne Cricket.
Shareware Cricket Game sites
These are the home pages for some of the various shareware cricket games available.
CricInfo Games
(Cricket Simulators, Demos, etc.)
A collection of cricket games available from CricInfo. Includes other games not listed above that do not have their own web pages.
Other Computer Cricket Gaming sites.
These are unofficial sites for various cricket games.


Cricket Web for news mainly covering Australia and New Zealand.


Excellent database of every Test Player including batting and bowling styles.


Scorecards for every Test Match and One Day International.
General Sport Sites


Lots of sports games both computer and non computer are available from the Sports Games Shop. Has secure on line ordering facilities. Also has official pages for Lambourne Games.