Anil Kumble's Googly Independence Cup is a statistical simulation of Limited Overs cricket. I believe it is only available in India which is a real shame as this game is very detailed and fun to play. I was lucky enough that someone in India wanted to register International Test Cricket and traded the game with me otherwise I would have missed out.
The game is apparently based on an older program called Googly which I have not heard of. This version covers the Independence Cup with squads for India, New Zealand, Pakistan and Sri Lanka.
Review
Review by Computers@Home.
Downloads
Feedback
Send feedback about Anil Kumble's Googly Indpendence Cup.
Hints
Cheats
Links
Screenshots
Batting Tactics screen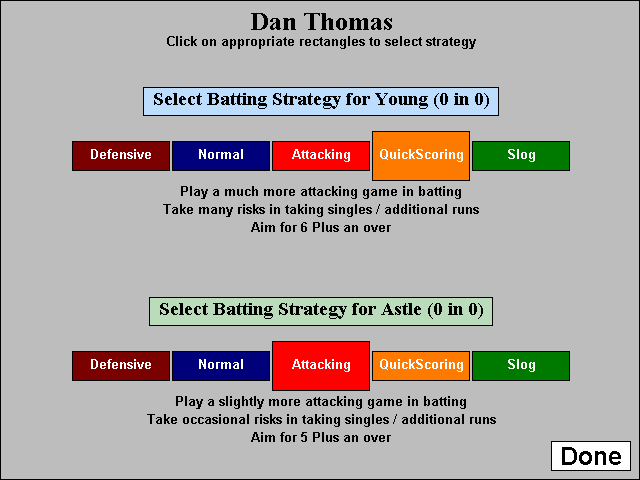 Bowling Tactics screen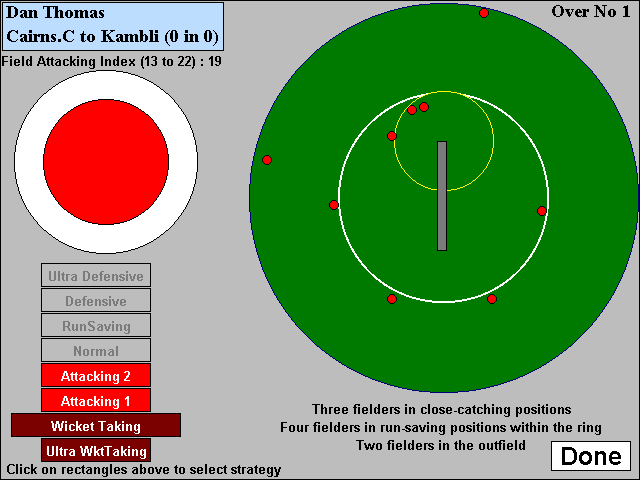 Main game screen - looks like curtains for Flemming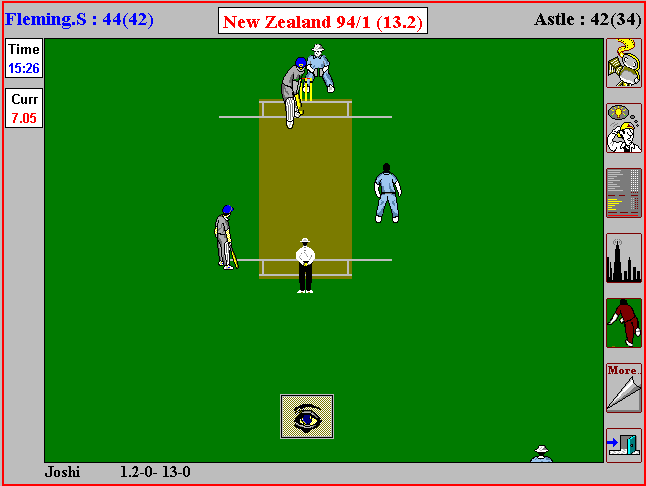 Ball by ball details for a batsman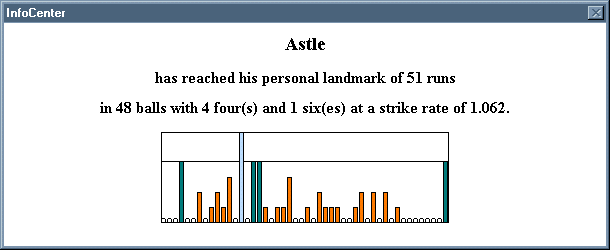 Manhattan Style chart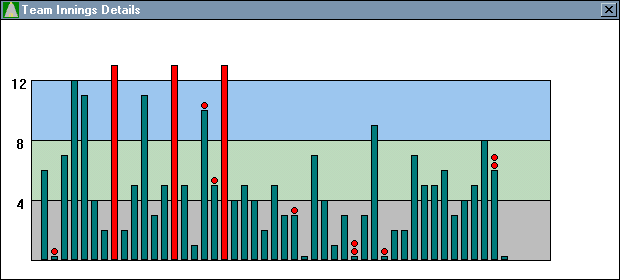 Worm scoring graph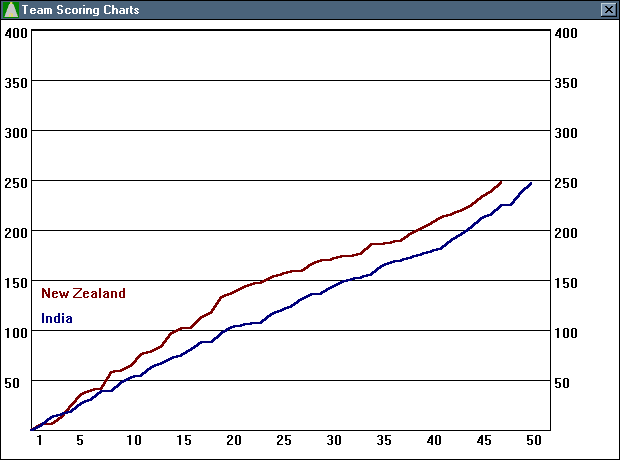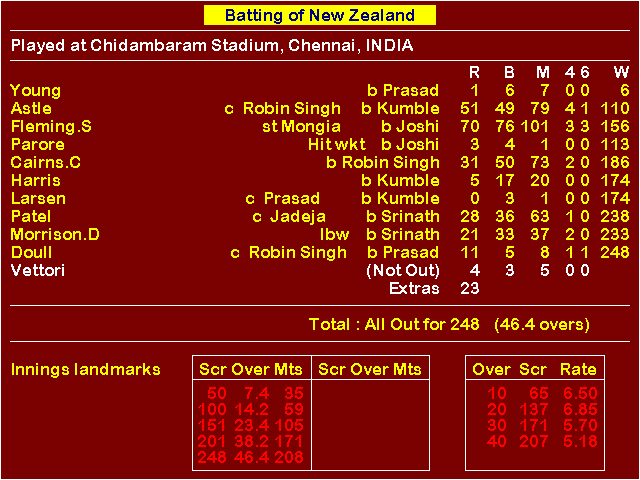 Detailed match scorecard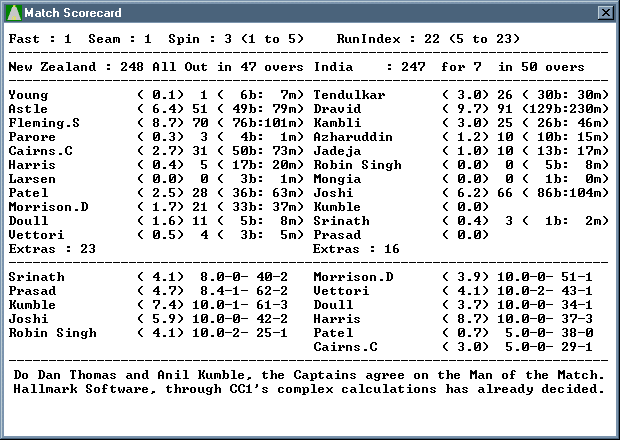 Edit player details